MEETINGS IN THE HEART OF ARNHEM
Are you looking for a suitable location for a meeting in Arnhem? That is possible at Hotel Haarhuis! Get away from the usual working environment and gain inspiration in a space full of experience. You can meet in our City Boardrooms, Lofts or completely renovated Promenade rooms. There are plenty of options for both large and small groups.
MEETING BREAK
Scheduling a break is important for a successful meeting. Therefore, combine your meeting with a lunch or dinner from our Chef. A break in our greenhouses adjacent to the boardrooms is also possible! Stay overnight after the meeting in one of our comfortable hotel rooms.
Interested? Fill in the contact form and someone from our Meeting & Events teams will contact you for a free consultation.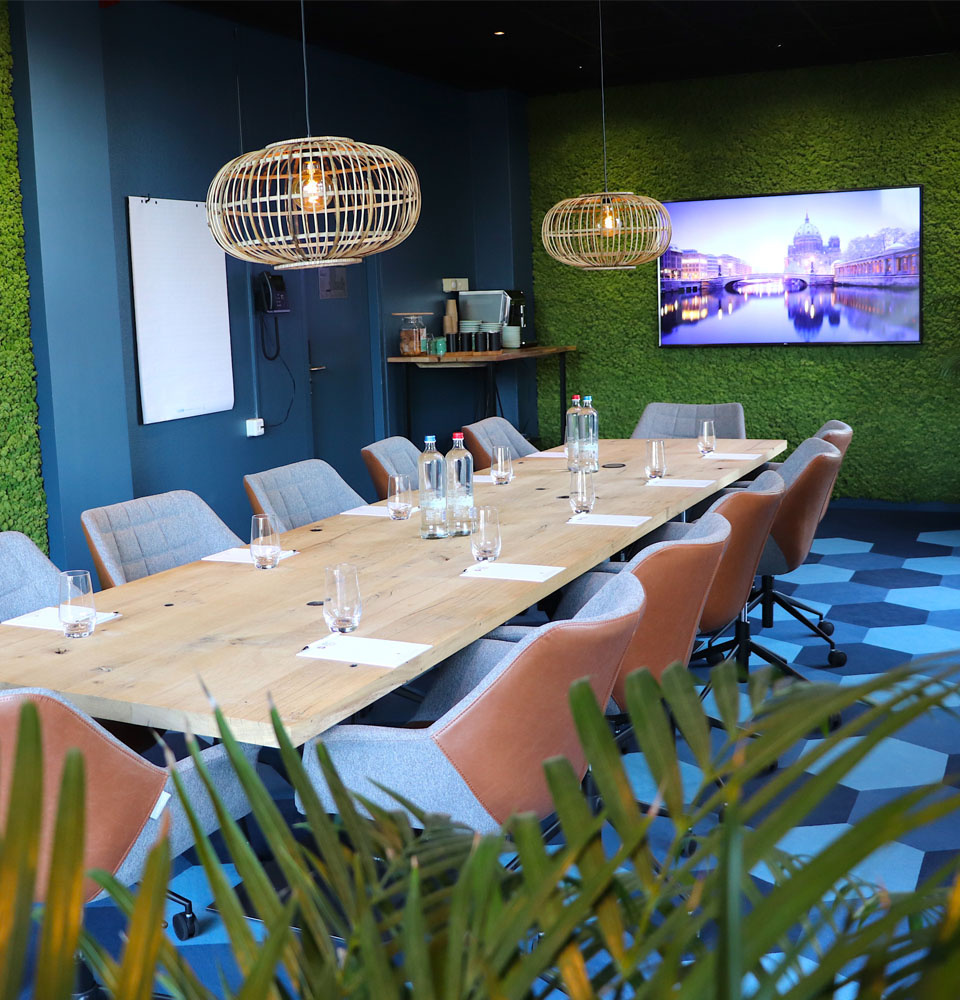 MEETING LOCATION ARNHEM | PROMENADE ROOMS
Hotel Haarhuis has 5 completely renovated Promenade rooms. These spacious meeting rooms in Arnhem are located on the first floor of the hotel and offer a magnificent view over the central station.
The Promenade rooms have daylight, ventilation, air conditioning, free Wi-Fi and all modern techniques such as automatic beamers. Thanks to the flexible partition walls, the rooms can be combined. All five Promenade rooms combined offer space for 440 people in theater style.
The Promenade rooms used to serve as meeting rooms, but now the rooms are also available for business drinks and parties.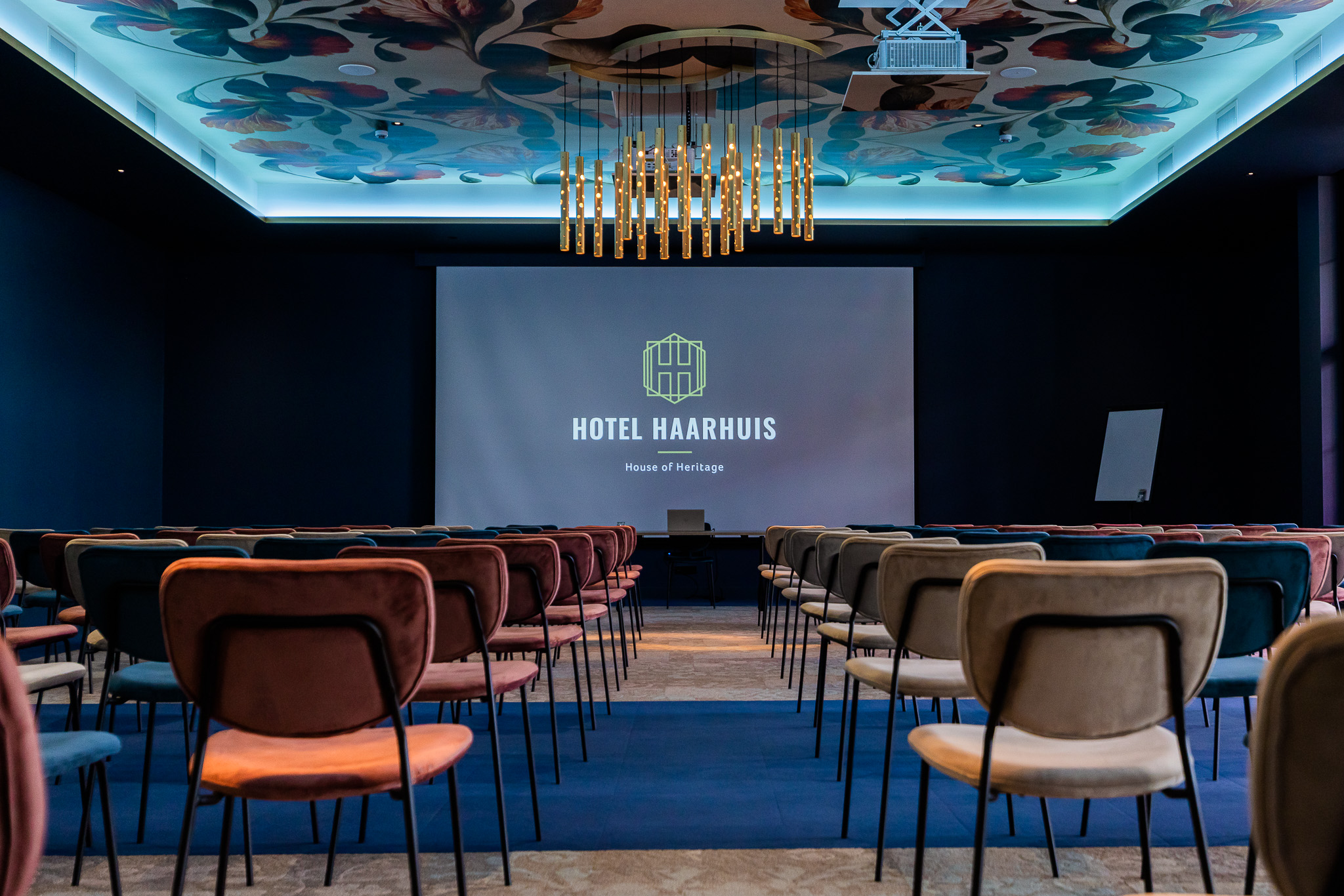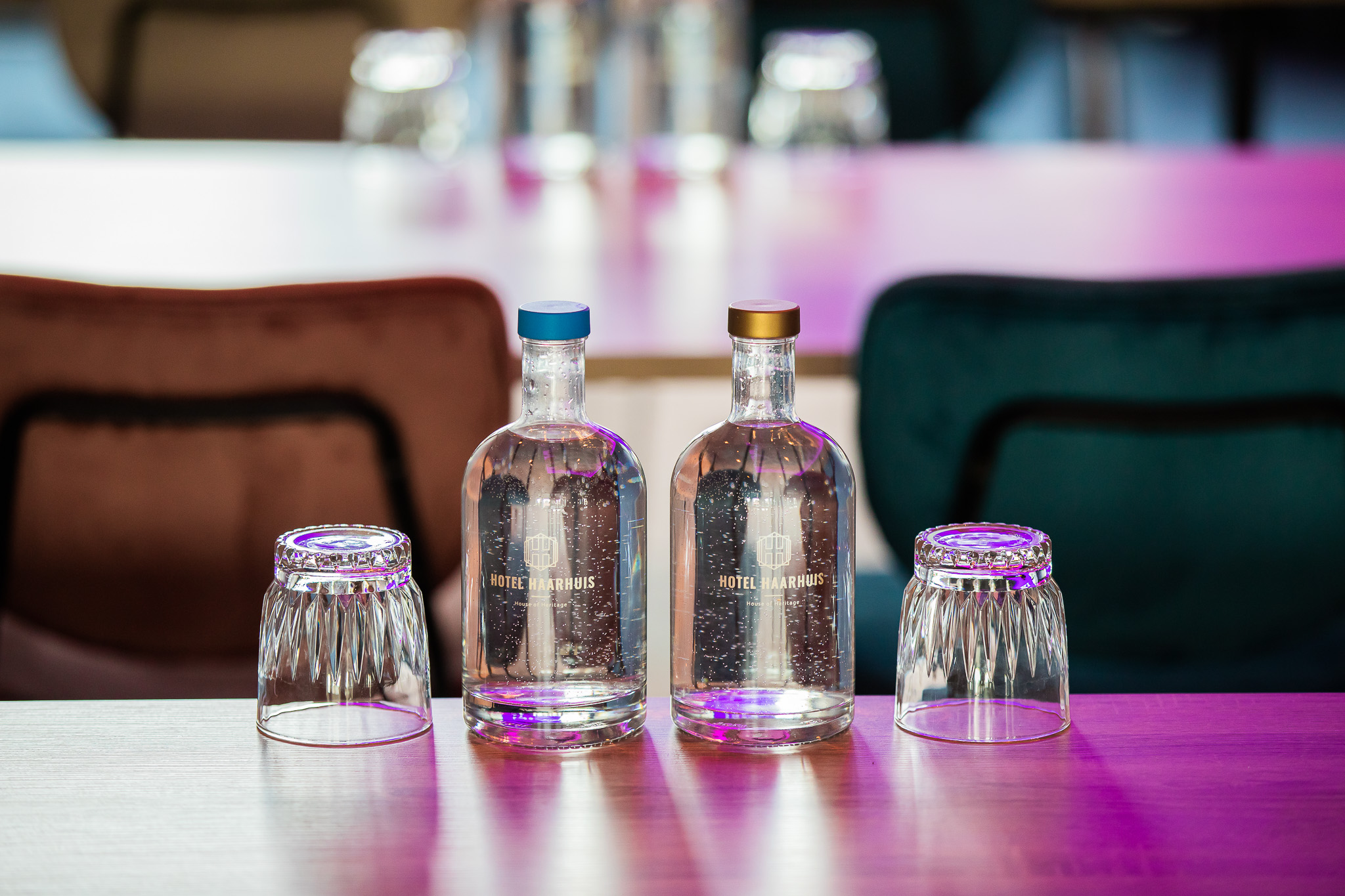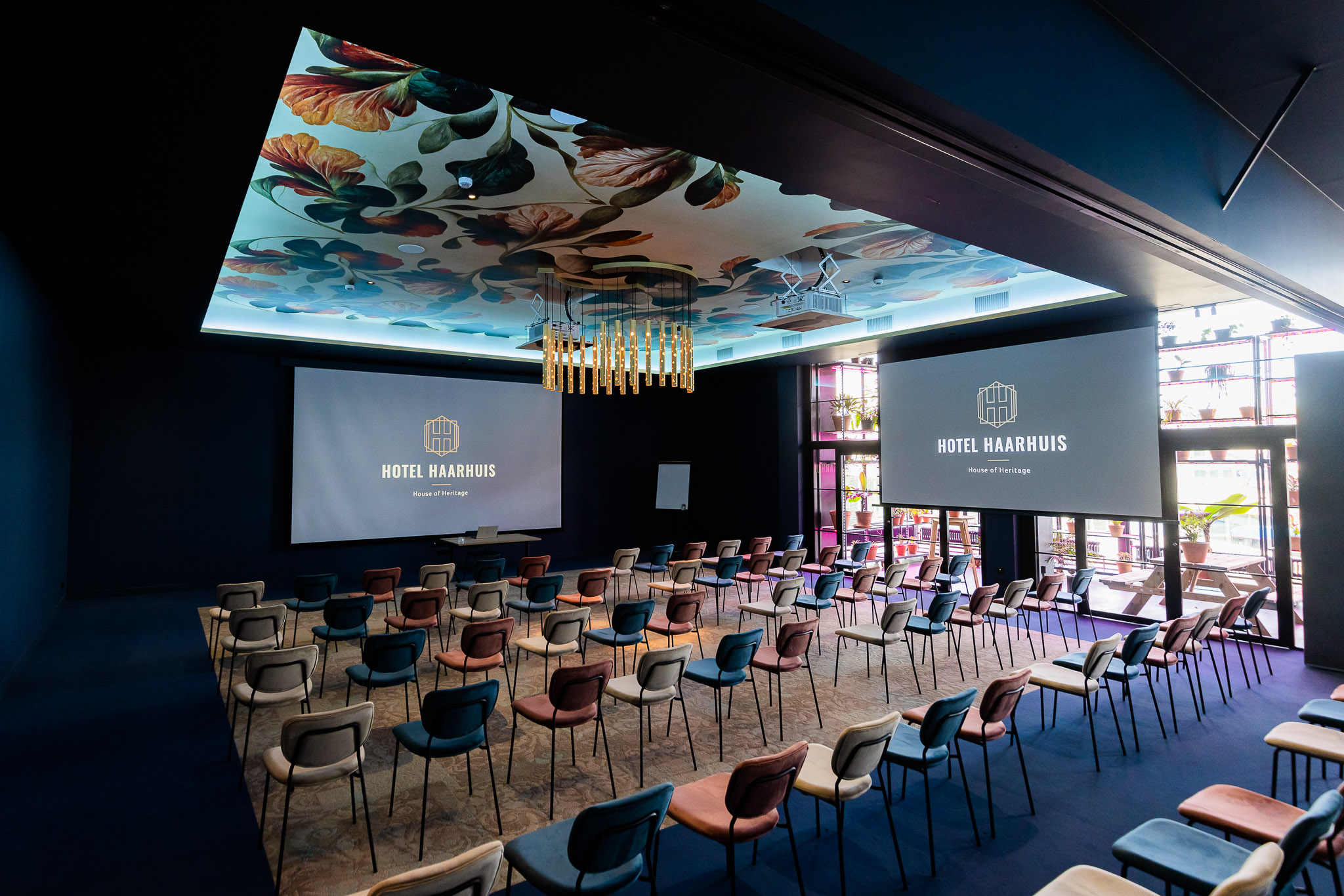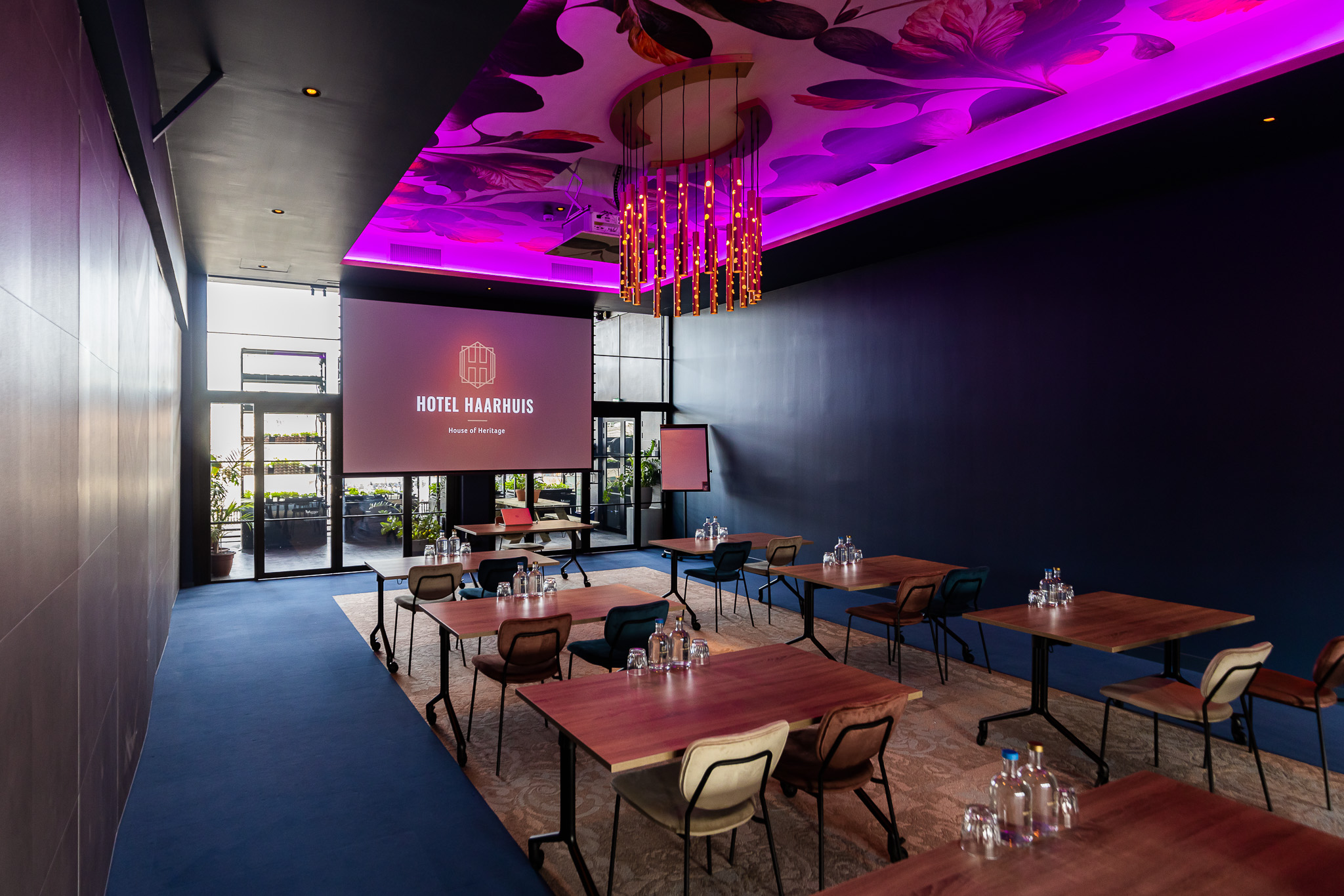 MEETING ROOMS | Boardrooms
Are you looking for an inspiring meeting location in Arnhem? Then choose one of the 6 boardrooms in Hotel Haarhuis. All boardrooms are equipped with coffee & tea making facilities, TV screen, free WiFi and (digital) flipchart. The boardrooms are also ideal for small gatherings and meetings in Arnhem for up to 12 people. Not everyone present on location? Then use our video conference solution in the boardroom.
In addition to a boardroom setup, City Boardroom 3 also offers the possibility for meetings in other setups. This city boardroom is more spacious and can accommodate up to 16 people.
Possible setup
Boardroom: 2-16 personen
U-vorm: 2-16 personen
Carré: 2-16 personen
Theater: 2-16 personen
School: 2-16 personen
Examen: 2-8 personen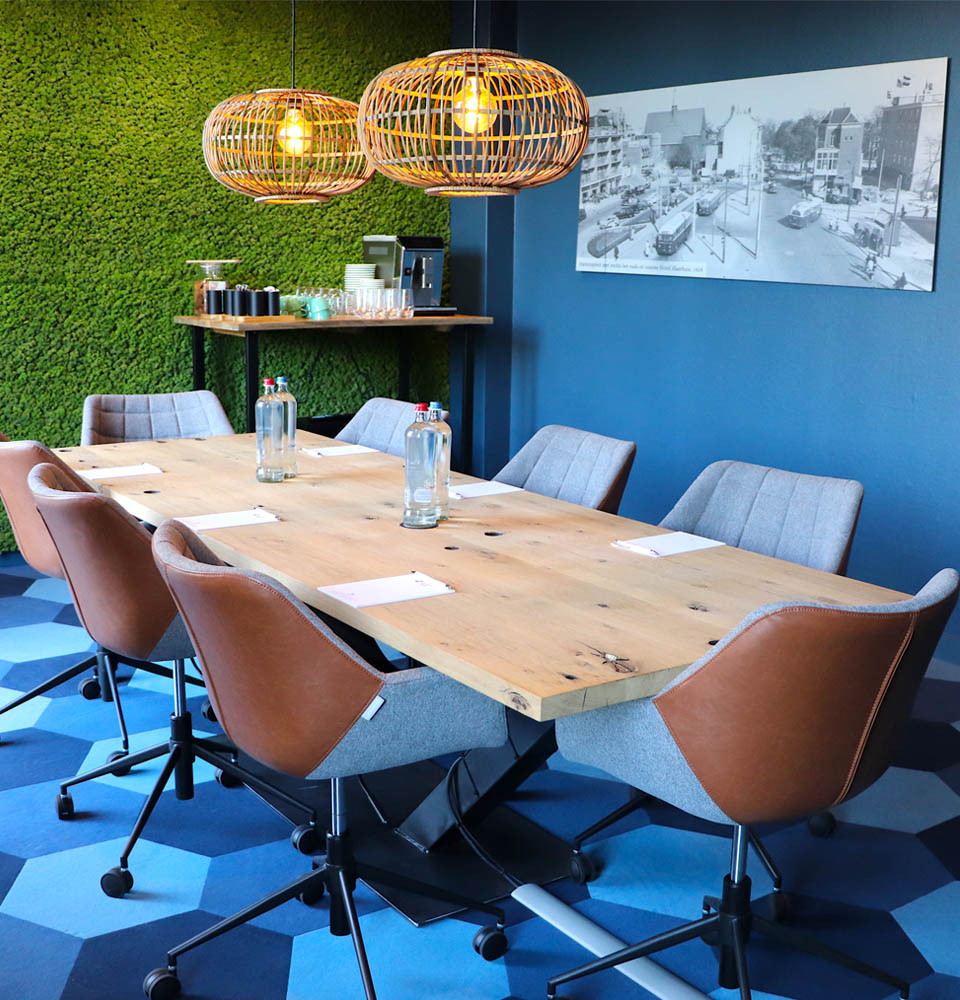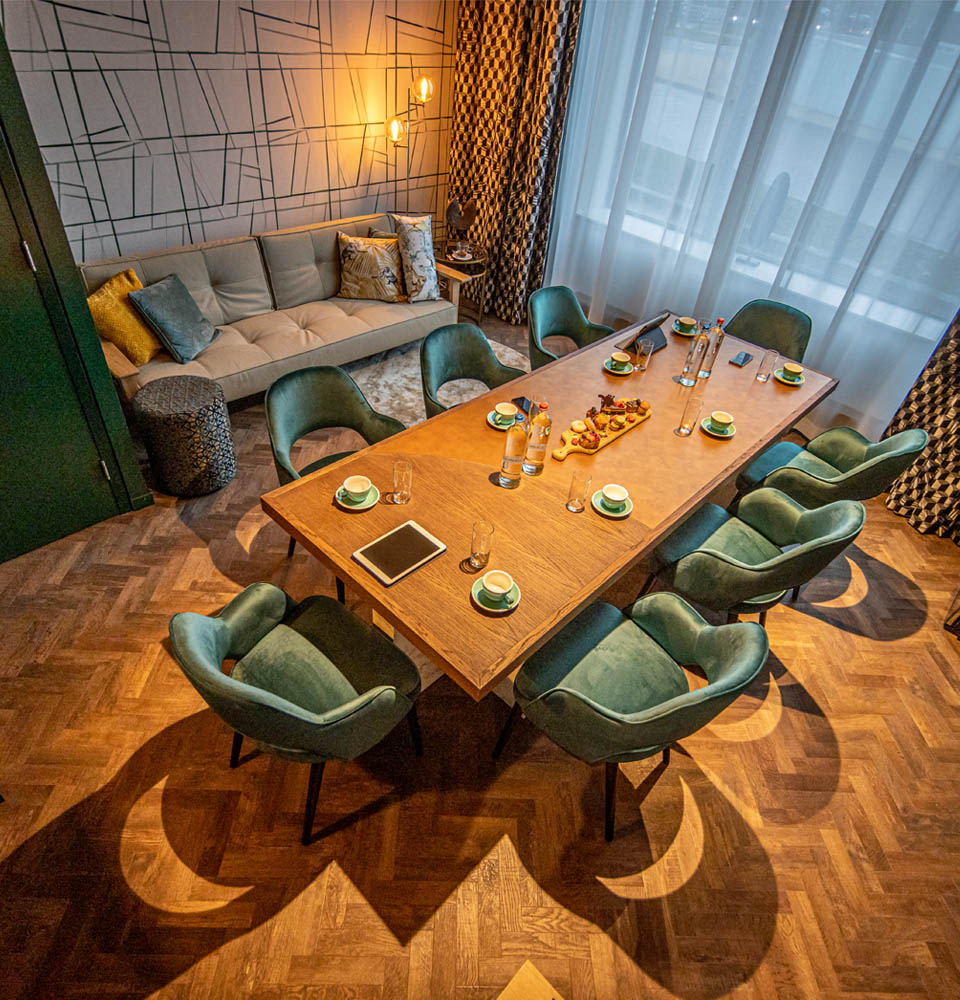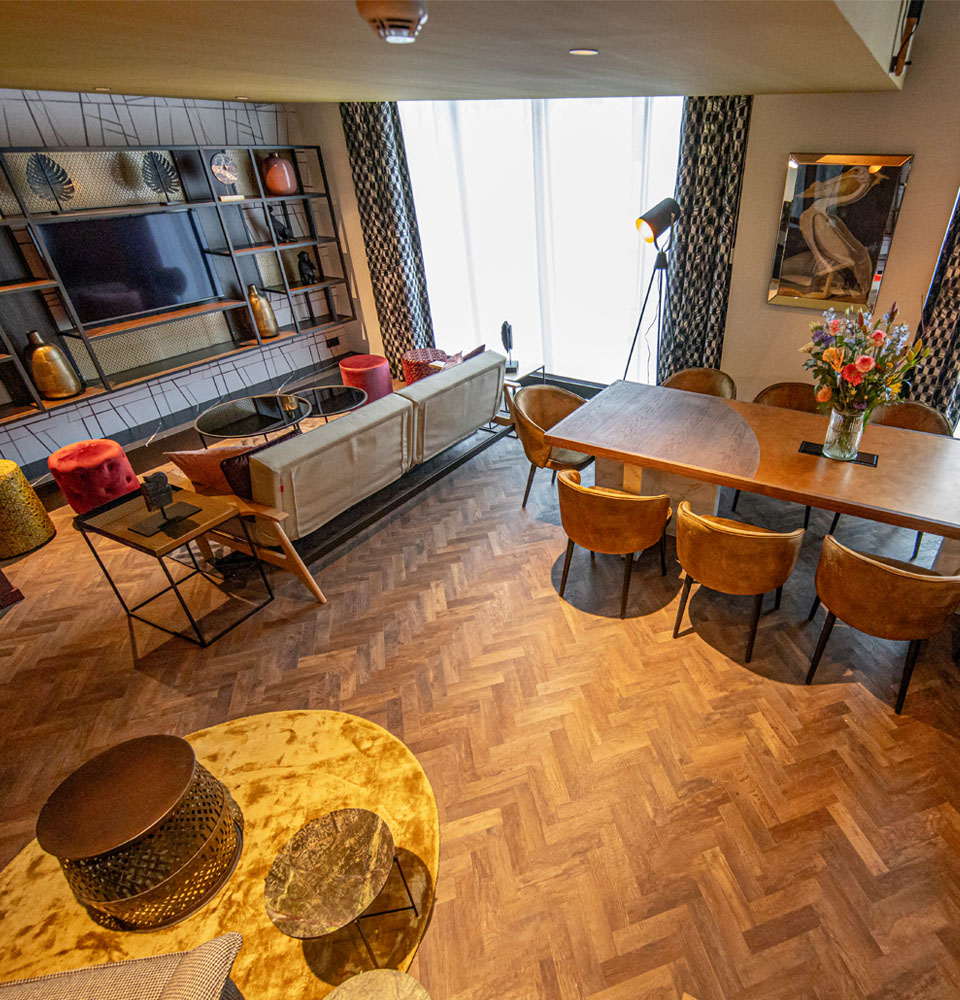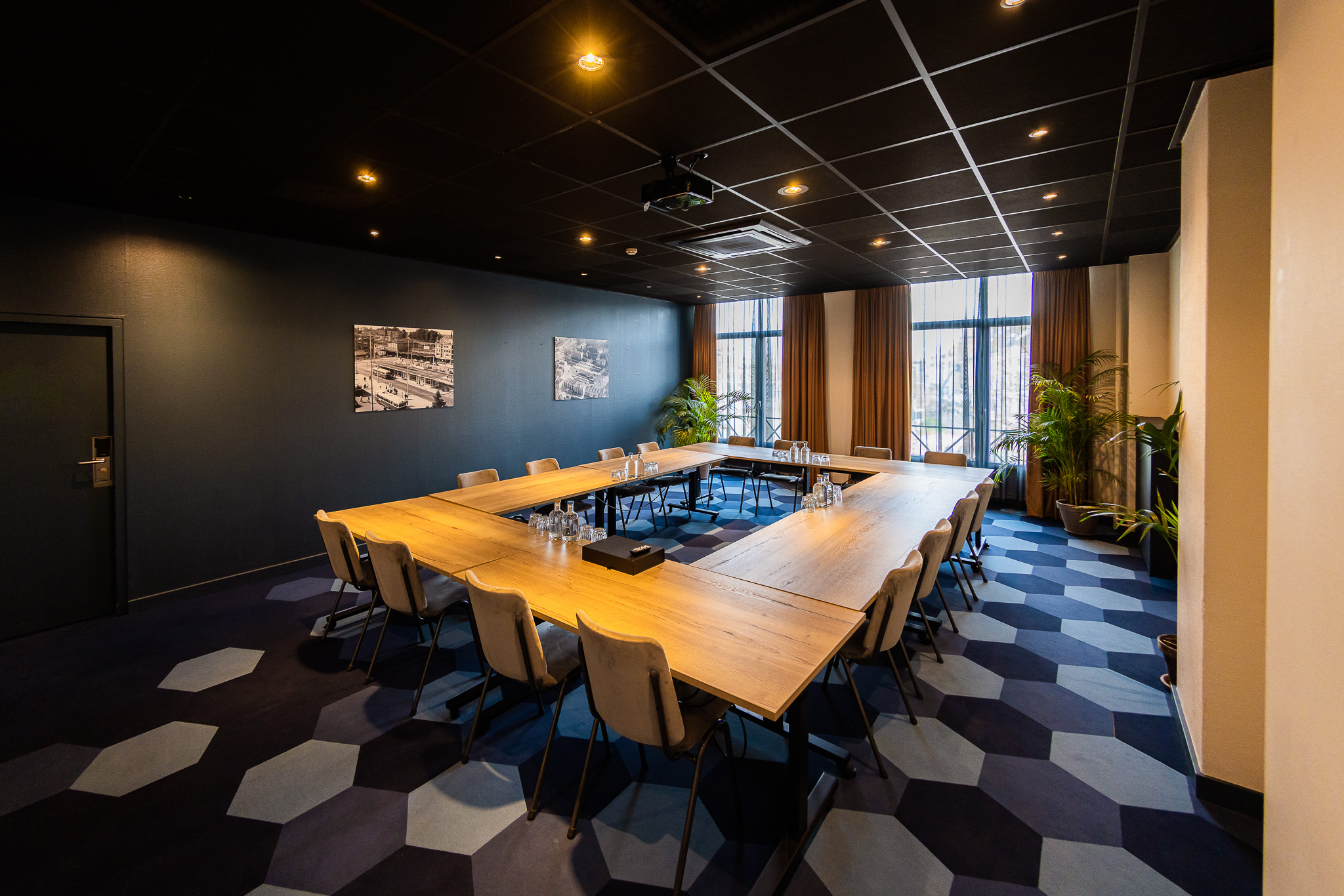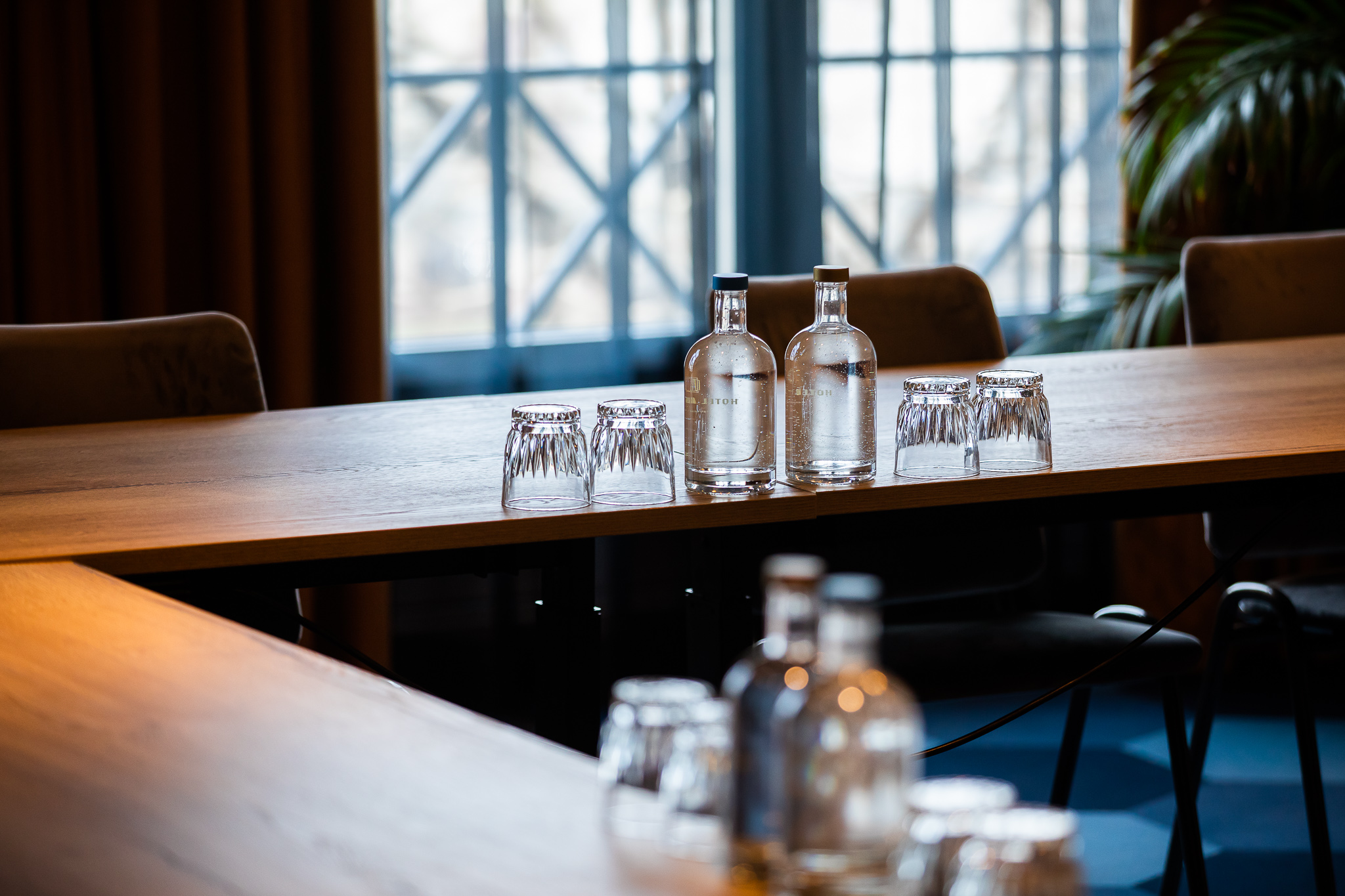 Want to host your meeting
at Hotel haarhuis?
Fill in the contact form and someone from our Meeting & Events team will contact you for a free consultation. Or contact us directly on 026 - 442 74 41