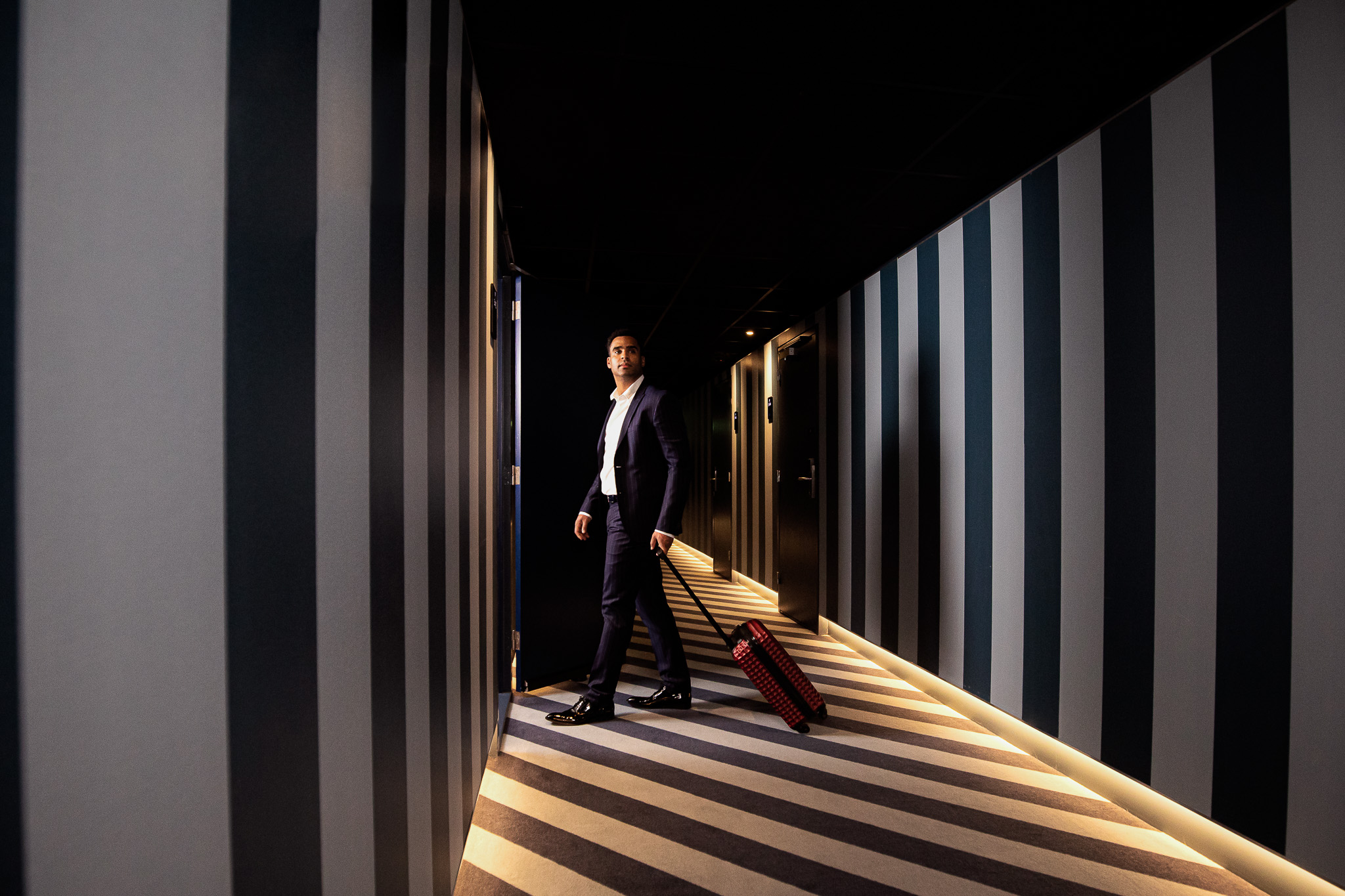 Get in touch
If you have any questions or remarks, don't hesitate to contact us. We'll do our best to contact you back ASAP! For urgent questions you can contact us by telephone via +31 (0)26 - 442 74 41.
frequently asked questions
Free Wi-Fi is available in the entire hotel.
All rooms have a coffee machine, kettle on request.
The majority of our room types have a bath. Check out our room page for more information.
We have a covered bicycle storage at the parking lot of the hotel.
Yes, we have a small number of parking spaces located behind the hotel. Costs EUR 18,50 per 24:00 hours. In front of the hotel you can also find Parking Garage Central. Maximum day rate EUR 18,50.
Our reception is staffed around the clock and happy to answer all your questions.
If you have booked a flex rate at our hotel, you can cancel free of charge up to 24 hours in advance. This doesn't apply for group reservations.
Check-in is possible from 3 PM till midnight.
Dogs are allowed in the hotel and in a large number of our hotelrooms. In the Fabulous Superior Rooms, dogs aren't allowed.
Monday to Friday 06.30 - 10.00. Saturday 07.00-11.00. Sunday 08.00 - 12.00.
The hotel has several restaurants & bars. Restaurant LOCALS and a roof terrace BLOU offer a dinner menu.
Room service can be ordered until 9 PM.
you can always
walk in

LOCATION
Hotel Haarhuis
Stationsplein 1 | 6811 KG Arnhem | Netherlands
+31 026 442 74 41 | info@hotelhaarhuis.nl
PARKING & PUBLIC TRANSPORT
In front of our hotel you will find Parking garage Central with 1.035 payed spaces. Price: € 0,42 per 10 minutes between 6 AM and 6 PM. € 0,50 per hour from 6 PM until 6 AM. Maximum day rate: € 18,50 per day. It is best to park near the exit Stationsplein/centrum.
Hotel Haarhuis is easily accessible by public transport. Our hotel is located across the central train station of Arnhem. From the main station, follow the signs EXIT CENTRUM. At the station's exit you will see the hotel across the street.