AWARD-WINNING TRAINSTATION
Opposite Hotel Haarhuis is the impressive Arnhem Central Train Station. The station complex officially opened at the end of 2015 after a construction period of more than 10 years. This ultramodern masterpiece by architect Ben van Berkel not only received a lot of attention from the Dutch media, but there was also a lot of international interest in the futuristic station building.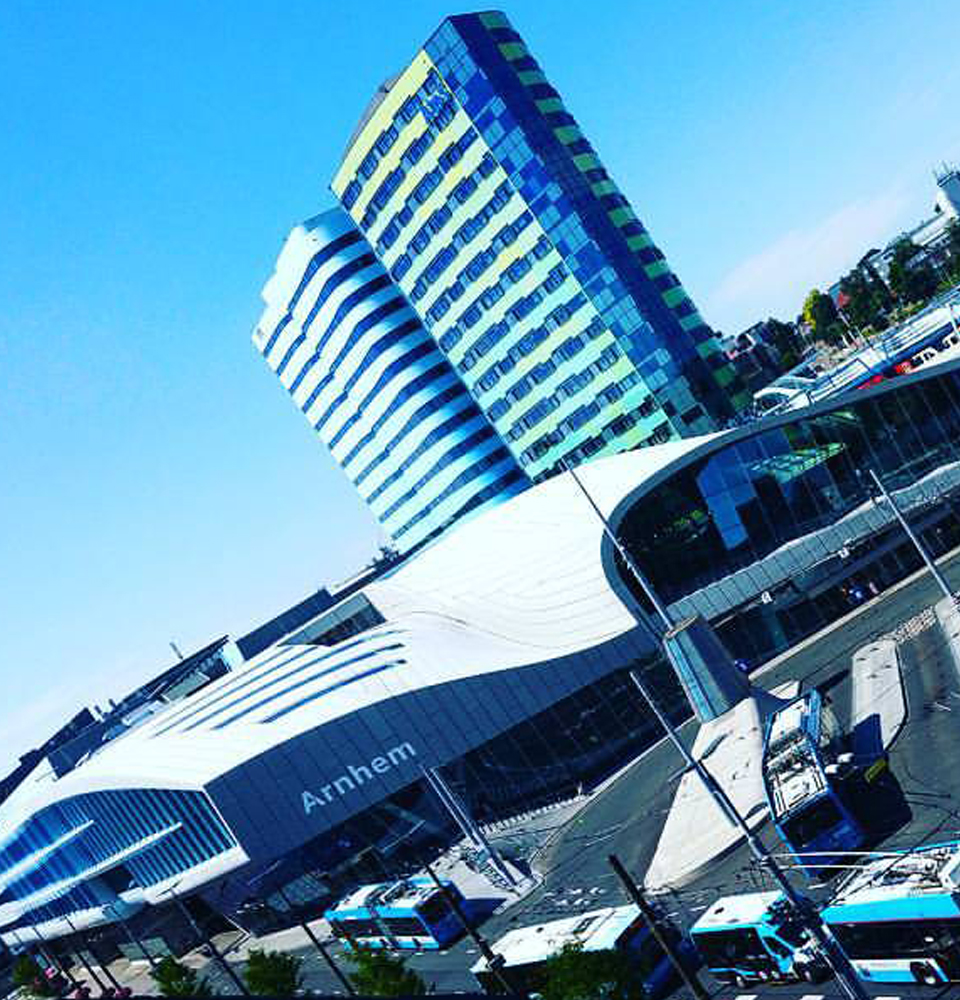 MORE THEN WELCOME TO
ENJOY YOUR STAY
U kunt uw overnachting gemakkelijk en snel online boeken. Voor overige vragen kunt u contact met ons opnemen via het contactformulier of telefonisch via 026-4427441.